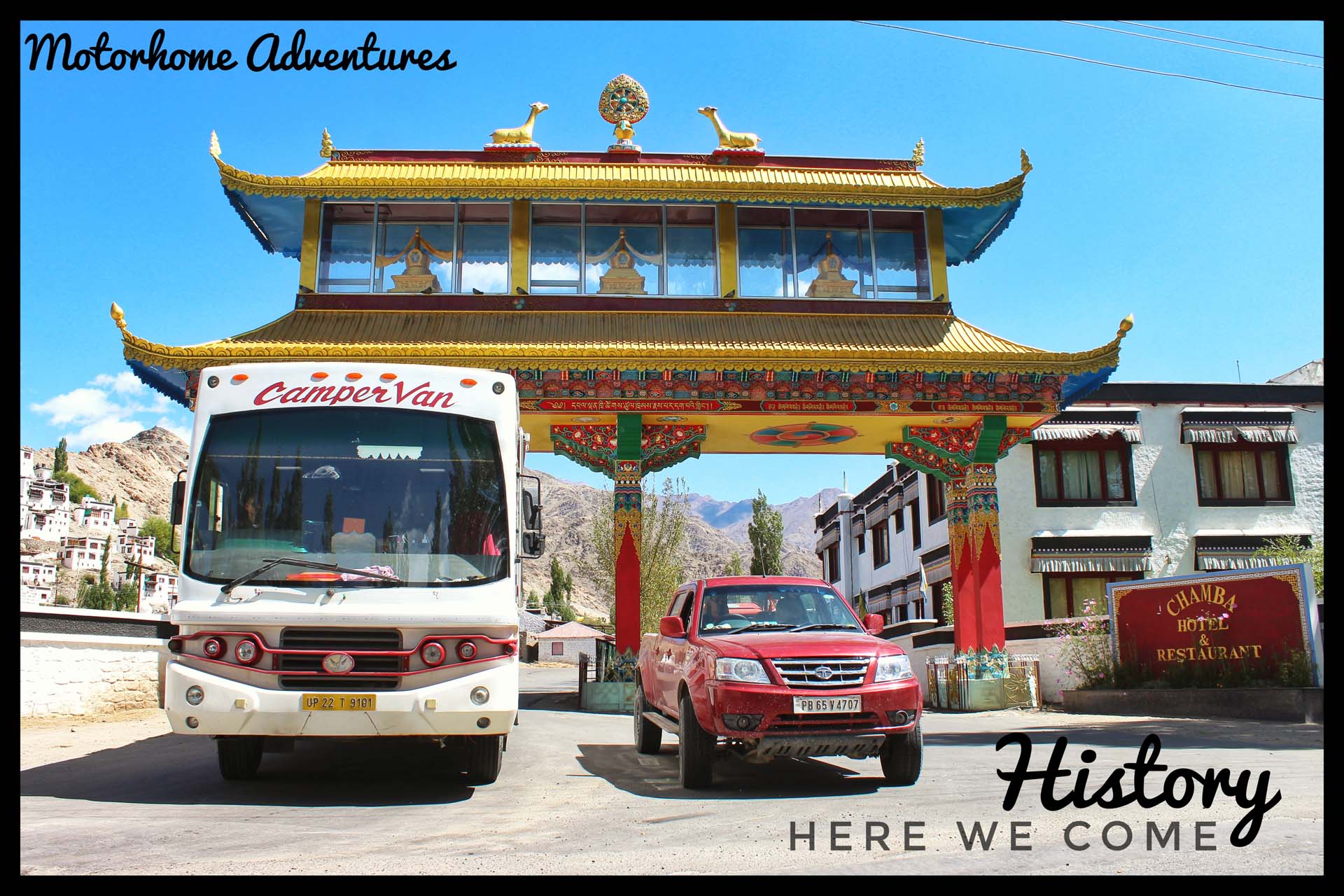 YOUR HOME AWAY

HOME ON WHEELS
Your very own Caravans of India FOR
THE ADVENTURES OF LADAKH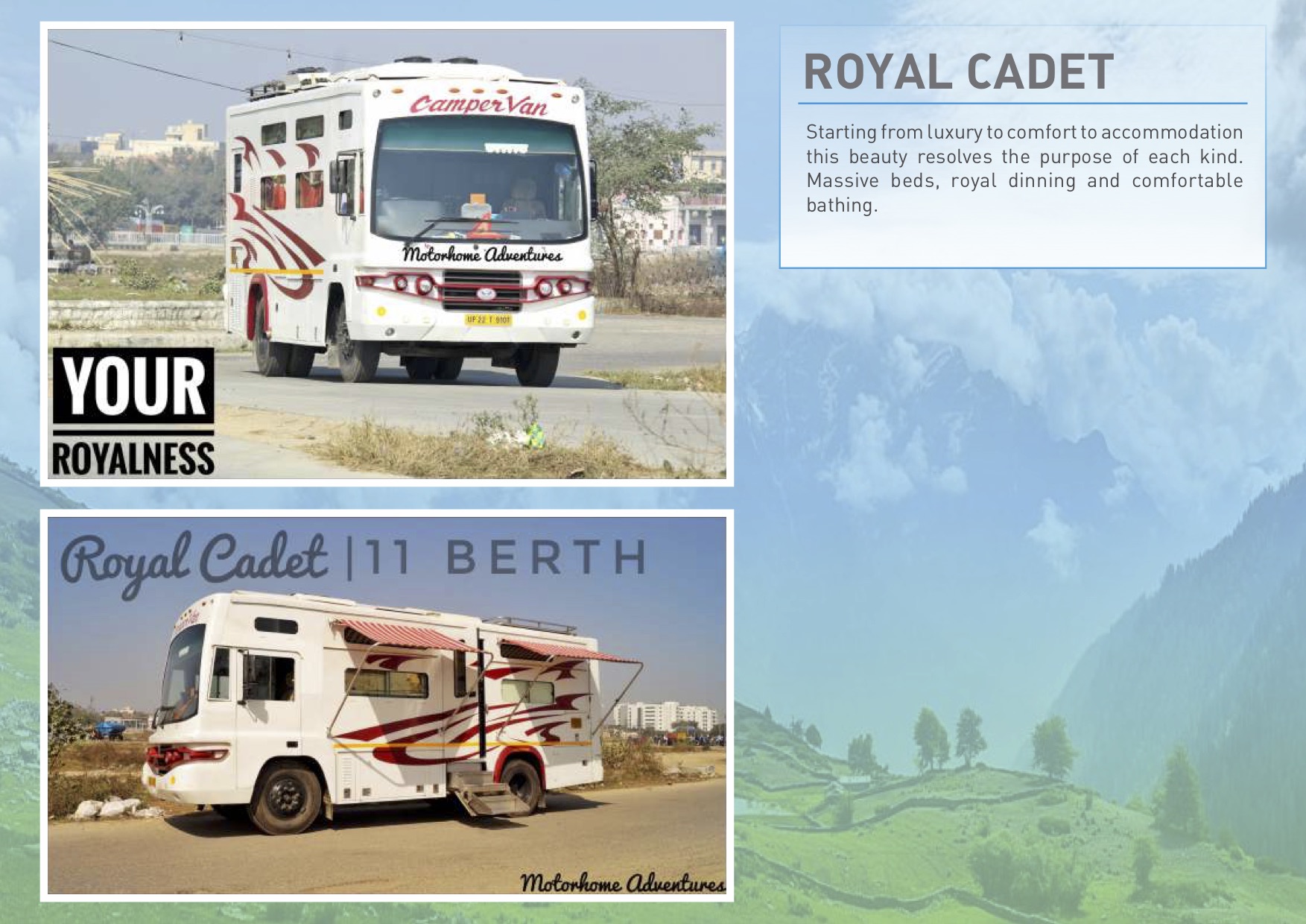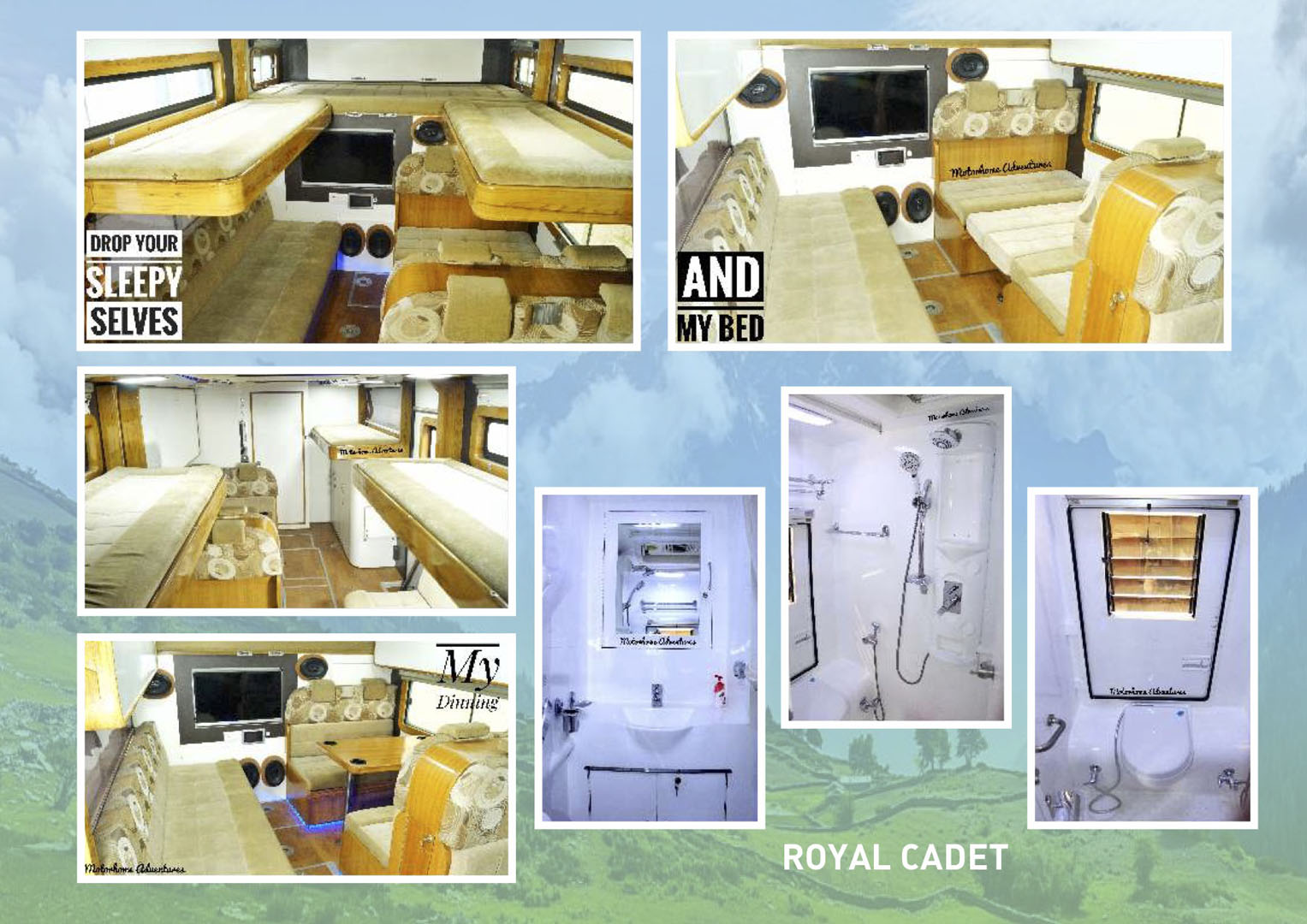 Starting from luxury to comfort to accommodation this beauty resolves the purpose of each kind. Massive beds, royal dinning and comfortable bathing.
8 Berth Caravan | Another one of our caravans built at the HQ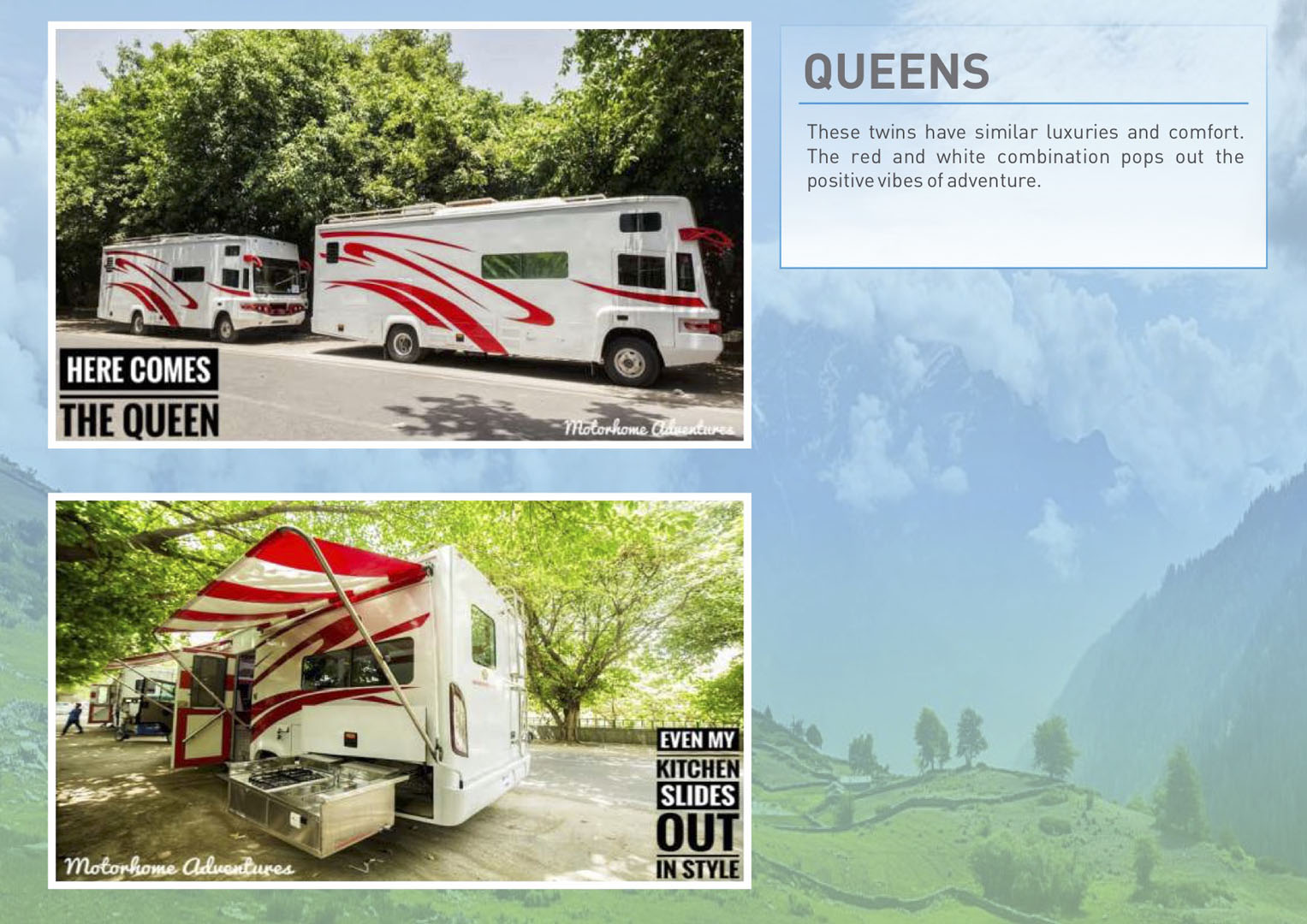 These twins have similar luxuries and comfort. The red and white combination pops out the positive vibes of adventure.
4 Berth Caravan | Small Campervan built in India
Your home away home on wheels dressed in a small yet comfortable black and white combination.
FOOD TRUCK
Three course meal everyday.
We have special recipes for our vegetarian and non-vegetarian friends. We travel, we station but when we halt we cook the vibes that we have just discovered
*mobile restaurant at your service.
BACKUP
A good and adventures trip is incomplete without backup plans. In case of any breakdown or issues we have you backed up