Is caravan rental in India a thing ?
Most people are hesitant of opting caravan as their travel buddy.
We have answered some frequently asked questions so that you could get a clear head as to why you should be opting for a caravan travel in India for your next trip.
Given the current global situation
Renting a caravan is by far the most safest means possible be it in India or anywhere.
No driving duties !
While traveling in a caravan with us (Motorhome Adventures), you are not the one driving. Although, we do have cases of self driven caravan rental on demand but you need not to worry about driving when traveling in a caravan, which means you are free to explore the path.
Nature's call ? No more controlling !
Not only controlling the urge to pee affects kidney (TMI ?) it also disrupts the fun that we are supposed to have on the way. Stopping on the way near the most unhygienic bushes is not a sensible thought and is a total party booer. Especially given the airborne virus that is somewhere near us.
Not having to search for a bathroom is an enough reason to book a caravan. While traveling or renting a caravan you have your private and clean, bathing space with hot and cold water supply on the go and the commode area of course.
Stay healthy Stay Safe...during your trip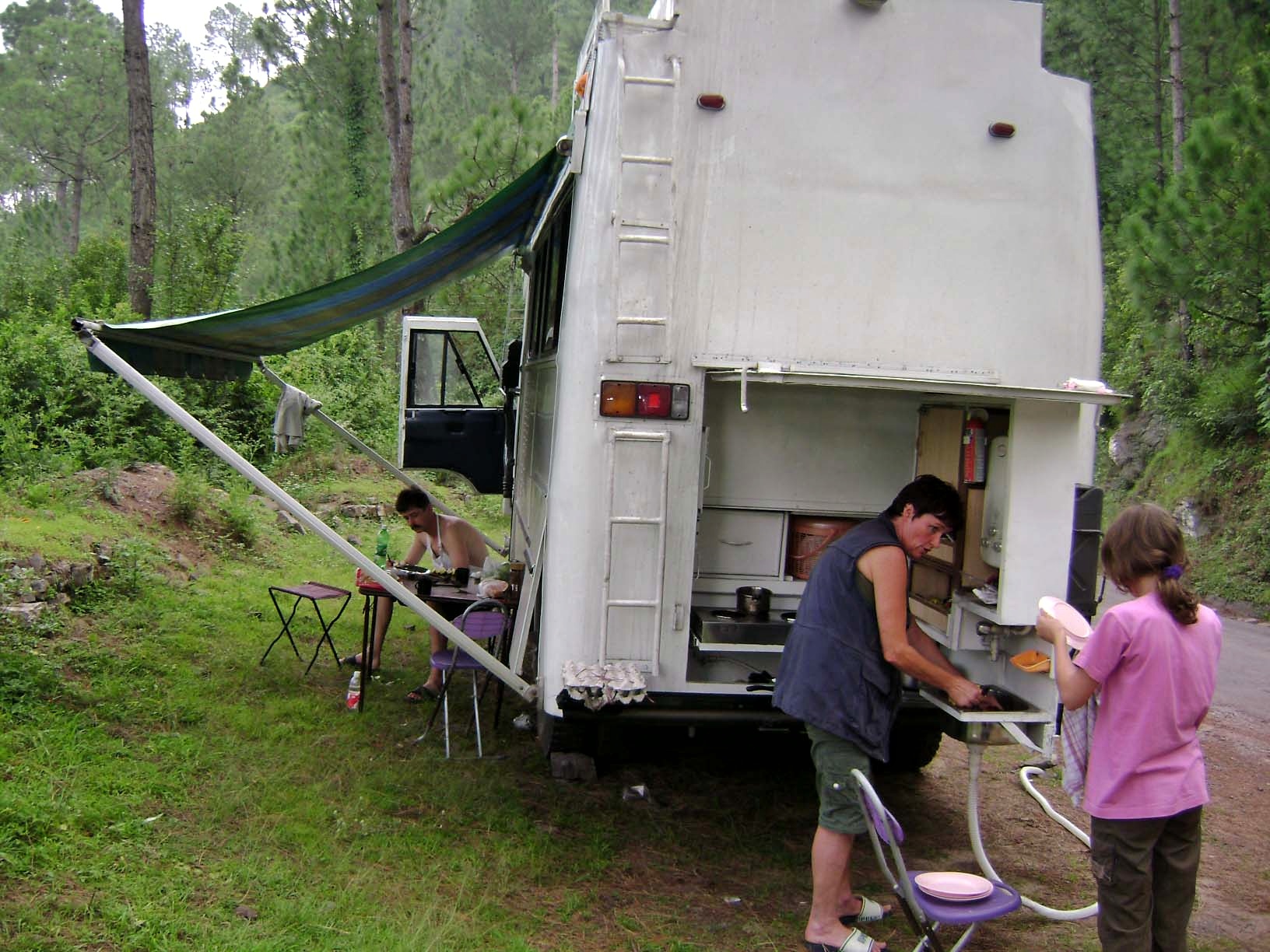 While eating healthy is the most preached factor we often don't practice the same while we are traveling. We tend to stop at the most weird places and eat what our taste buds demand and that is a lot of sugar, salt and sour, forgetting that healthy and nutritious food is what our body really needs. Especially when we are supposed to boost out immunity to fight the virus.
Nothing better thank having a kitchen space with a view that too #kitchenonwheels , on the go which gives you availability to have your own groceries and prep that nutritious meal and stay healthy during the trip.
Eliminate the restaurant cost
Not only you are eliminating unhealthy and unhygienic food from your course you are also saving some bucks that you usually would have spent on your halts at the restaurant. Instead of thinking about stopping every now and then and cleaning/sanitizing the space, you can now have your own kitchen and home space while traveling.
Sleep like you are home
While traveling is about having fun at the end of the day we do get tired after a long day of excursion and HOME is what we all miss. Nothing better than that comfortable home like sleep, and caravan offers you that comfortable sleeping space, convertible beds, relaxing space and that feeling of being safe.
Stop worrying about booking a hotel
Because you have your 7 star hotel on wheels with you you needn't worry about pre booking a hotel and you pretty much don't need to book a hotel. So you are sensibly saving extra bucks that you would have spent on every halt.
Get wild if you want to
Although you do have a comfortable sleeping space you can also choose if you want to sleep outside in a tent. So you have flexible options of enjoying that wild and adventurous journey.
Be the captain of your own ship
Not driving the vehicle doesn't mean you can decide the destination. Unlike packaged trips we do have availability of customisable itineraries which means you can be the captain although you aren't the person behind the wheel. You decide the destinations you want to check on your bucket list and we create an itinerary out of it, its that simple.
So, if comfortable and safe space on the go that can also feed your soul with healthy meal and also saves a lot of unnecessary bucks isn't good enough reason for you to opt for a caravan for your next trip, then we do not know what good reason you are looking for.